Ernest Wells sent the following note to Sam Francis in response to a letter asking him to share a few details of his experiences after we knew him.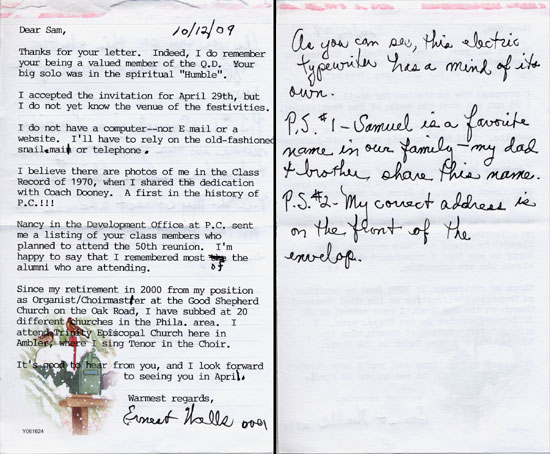 Ernest sent along the photo below from the Spring 2004 Penn Charter Magazine. The occasion was the 50th anniversary of the Quakers Dozen, and the caption was "Ernest Wells Hon. 1689, director from 1958 until 1978, soloed at the piano." Scroll down below the photo for an excerpt from the accompanying article.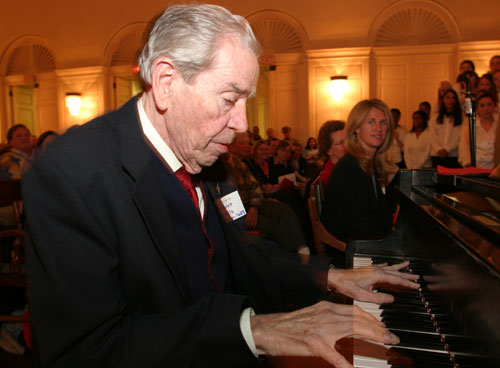 "For many of the reunioners, the night was all about Ernest Wells Hon. 1689, the teacher who directed the group from 1958 until his retirement in 1978. The Quakers Dozen began to take shape under Wells' direction, as he aggressively recruited singers from the most unlikely places. He promised boys on the football team that, if they joined, he would set up singing engagements at all-girls schools.
"Although in frail health, Wells returned for the reunion and took center stage at the piano, leading the returning Quakers Dozen members in a spirited "Jingle Bell Rock" that prompted rhythmic clapping from the audience. Wells followed that with a solo encore, playing and singing "May the Good Lord Bless and Keep You."