Class Gift Results for 2011
For the second year in a row, our class won the award for highest class participation in annual giving. At the end of the donation year, June 30, 2011, 26 members of our Class had donated $16,876 to the 2011 Class Gift, short of our goal of $25,000 but still sufficient to allow us to allocate $20,000 to defray the tuition costs of the two Penn Charter students from the Class of 2014 whom we are supporting. Read this year's solicitation letter (February 2011) to learn about these students and about our underlying class-gift philosophy. And see a status report (September 2011) about their ninth-grade experiences.
Classmates who want to make donations may give online via the Penn Charter website (click on "Alumni > Support PC" and then click on the red doors). Identify your donation as part of the "Class of 1960 Gift." Alternatively, send checks payable to "William Penn Charter School" to Jack Rogers, Chief Development Officer, William Penn Charter School, 3000 West School House Lane, Philadelphia, PA 19144. Write "Class of 1960" on the check.
On October 17, 2012, Penn Charter sent us the following status report on the two students whom we are supporting:
"I am delighted to tell you about the two wonderful students that are attending Penn Charter
thanks to the generosity of the Class of 1960. Last year, your class raised $15,175 to support
these deserving kids. I cannot express in words how happy these students and their families are
for them to have the opportunity to attend Penn Charter. The following is a brief update on how
these eleventh graders are progressing:
"Jenna Torres is in her third year at Penn Charter and truly feels at home in the community. Her
favorite subject is English, and she is the catcher on the softball team. Clubs are important to
her, especially the Green Club and Diversity Discussion Group. While she is exceptionally busy
with all of these pursuits, she still finds time to work part-time at Chick-a-Fil and volunteer at
Philabundance. Jenna wants to major in communications or marketing and go on to become a
sports journalist or broadcaster. She is one of the most respected and well-liked members of her
class.
"While Tre Williams has taken some time to adjust to the high expectations and academic rigor of
Penn Charter, his GPA is moving towards the honors level. His favorite subject is history, and
he is an exceptional runner and potential Division One athlete. As a strong member of our
superb Boys Cross Country Team and fifth place finisher in the mile at the InterAc
Championship meet last spring, he is already being actively recruited. His goals are to get a full
scholarship to college, major in pre-law, and possibly become a judge. Tre has shown significant
growth in various areas during the past two years.

"We are grateful that the Class of 1960 has chosen to support these students. These
children and our school will reap the benefits of your generosity for many years to come. Thank
you so much for your kindness."
The Theme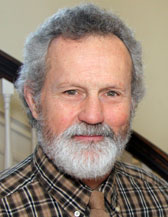 The theme for our 50th Reunion gift was "Pay It Forward." Many students at Penn Charter, now and in the future, could not attend the school if they did not have financial aid. We dedicate our class gift to them. Our Class President Al Swenson was the inspiration for this dedication, citing his experience with his sons who could not have graduated from Penn Charter without PC's financial support, provided by the Head of School without fanfare or comment when the need became apparent.
Benjamin Franklin is credited with the first articulation of the concept. Franklin wrote: "I do not pretend to give such a sum; I only lend it to you. When you meet another man in similar distress, you must pay me by lending this sum to him, enjoining him to discharge the debt by a like operation. This is a trick of mine for doing a deal of good with a little money." Since Franklin's time, the concept of "pay it forward" has lived on, most recently in the movie of the same name starring Kevin Spacey and Helen Hunt.
The Goals
Like Benjamin Franklin, our class intends to do a great deal of good with a little money, or perhaps more than that. Inspired by the fact that our Reunion broke the PC record for attendance at a 50th reunion, we set a goal to win next year's annual awards for classes more than 25 years out who make the largest gift and who have the greatest percentage of donors. The winning numbers in 2009 were $38,000 and 64%, respectively.

To this end, three classmates committed to pool their funds to match the first $500 of any gift. With this incentive, our goal was a class gift of $45,000 with 100% participation.
We're Number One! ... Twice!!
Our final total for our 50th Reunion was $44,900, and 38 classmates donated, making our class participation 75%. These results exceeded all other PC classes at least 25 years out, both in the total amount and in the participation percentage. These twin accomplishments were recognized by Penn Charter at a ceremony on February 3, 2011, at which Dick Berlinger represented our class and accepted both awards.
Administration of the Fund
Penn Charter has agreed that our class will play an active role in sponsoring the Penn Charter students who benefit from our class gift. A committee of two classmates (initially, Jim Arrison and Sam Francis) will meet with Penn Charter at the appropriate time each year to discuss how our gift can be used most effectively in support of our "Pay It Forward" objective. All classmates will be informed annually of the disposition of our funds. Donations in future years will be pooled with this year's class gift, to extend the life of the "Pay It Forward" project. We are proud to be the first Penn Charter class to take the initiative to manage our gift-giving in this way.