50th Reunion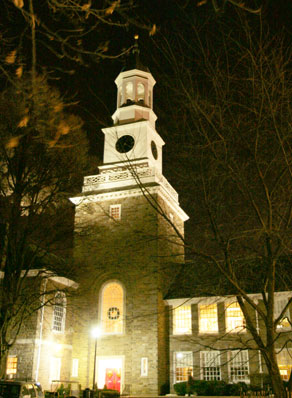 Our 50th reunion took place from April 29 through May 1, 2010. Of 51 living classmates, 34 attended, setting a record for a Penn Charter 50th reunion. See photos of all who attended, a list of attendees, and a schedule of events.
We met our stretch goal for our 50th Reunion class gift and won two prizes from Penn Charter. Read about the class gift and keep the momentum going in future years..

Jim Arrison took primary responsibility for planning and managing the reunion, and for personally soliciting every classmate to attend. Jim was supported by a planning committee of seven classmates.
We were joined at the reunion by four special faculty members who shaped our lives during our high-school years: Steve Edgerton, Fritz Kempner, Ted Shakespeare, and Ernest Wells. Read more about them, and download Fritz's autobiography.
At the 50th reunion we paid our respects to 9 deceased classmates.
The origin of this website dates from our 40th reunion in May 2000. We used it in 2005 as a resource for our 45th reunion and again in 2010 for our 50th. Stand by for the 55th in 2015!
If you're a member of the Class of 1960, check your personal page to verify your contact information. We'd also like classmates to provide a recent picture, pertinent data, and reflections on their life and times. If you want to update your information on this site, send it to Sam.

Below is a photograph of our class officers, taken in junior year: Allan Schneider (VP), Alan McFarland (Treasurer), Merrill Ambler (Secretary), and Al Swenson (President). Those were the days!