M. Albert Linton Jr., 94, teacher and coach
Obituary from The Philadelphia Inquirer
Nov. 2, 2009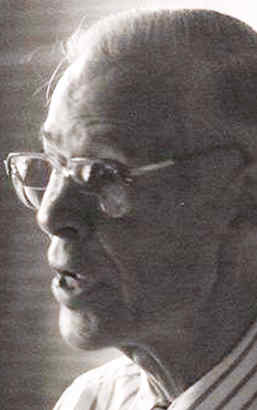 M. Albert Linton Jr. taught math at William Penn Charter School from 1946 to 1992.

But sports fans of private schools in the Philadelphia region might remember him better as a golfer.

From 1946 to 1996, Mr. Linton coached Penn Charter golf teams, which won the championship of the Inter-Academic League 21 times, said a daughter, Carol Finer.

The annual Penn Charter alumni golf tournament is named for him.

On Oct. 10, Mr. Linton, 94, died of complications from Alzheimer's disease at Chandler Hall, a Quaker retirement community in Newtown Township, Bucks County.

Mr. Linton distinguished himself beyond the links, too.

He was among educators across the nation who, working as the School Mathematics Study Group, developed and implemented the curriculum known as the New Math between 1958 and 1977.

Born in Moorestown, Mr. Linton was a 1933 graduate of Moorestown Friends School. He earned his bachelor's in chemistry from Haverford College in 1937 and his master's in teaching from Harvard University in 1947.

During World War II, his daughter said, he was a conscientious objector who worked as a chemist in a laboratory at Massachusetts General Hospital in Boston.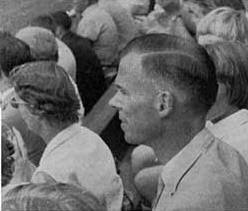 Mr. Linton began teaching math at Penn Charter in 1946, covering courses from algebra to advanced-placement calculus, and was chairman of the math department from 1956 to 1992, when he retired.

His golf coaching continued for four more years.

In 1956, the General Electric Co. awarded him a fellowship for advanced study.

In 1966, Haverford College named him to its Phi Beta Kappa rolls, his daughter said, for "his significant contributions to mathematics education."

In 1969, the Penn Charter Alumni Society gave him its first Distinguished Teaching Award.

In 1971, the Philadelphia chapter of the Society of Professional Engineers named him math teacher of the year.

Mr. Linton was chairman of the board of overseers at Friends Select School, a member of the board of directors at the Eagles Mere Country Club in Sullivan County, and a member of the Philadelphia Cricket Club.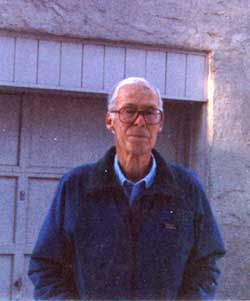 A cross-country and downhill skier into his 80s, he had climbed the Jungfrau mountain in Switzerland with his father and later hiked other mountains in the Alps and in Colorado and Vermont.

With the Divotee Golf Club, which his daughter described as "an organization of golfers from all over who met to play at various country clubs," he was treasurer from 1946 to 1952, president from 1958 to 1960, and statistician from 1978 to 1997.

Besides his daughter Carol, Mr. Linton is survived by his wife of 67 years, Joan, son Peter, daughter Betsy Lingenheld, and four grandchildren.

A memorial is planned for 9:30 a.m. May 1 at William Penn Charter School, the day after the 118th Alumni Banquet, and nine days before the 23d annual Bert Linton Golf Outing on May 10.