Photos from 2014 and 2015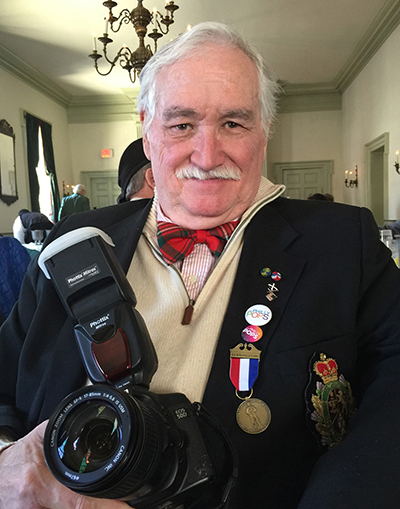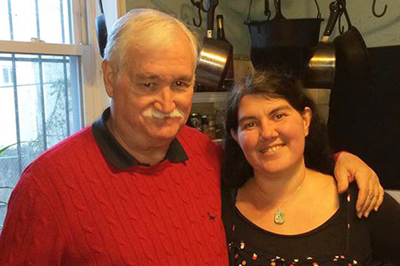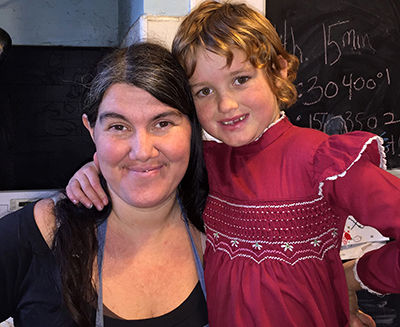 Write-up and photo from 2000
Born: November 16, 1942, Abington, PA. Colleges: Wabash College (BA) 1964, University of West Florida (MA Candidacy) 1972-3, University of Toronto, [Ontario Institute for Studies in Education] (Ph.D. Candidacy) 1977-81. Certificates: Interamerican University, Saltillo, Mexico (1961), Universidad Central del Ecuador (Quito) (1962-63), Universidad Catolica del Ecuador (Quito) (1962-63), Fulbright Teaching Fellowship, Quito, Ecuador (1962-63) Married: Cynthia Lennox Sargent, Mexico City MEXICO (1969-1973), Evelyn Nichols Weis, Jenkintown PA (1975-1984) Children: Evelyn Wilder Scott (McDonald) (b. 1976). Stepchildren: Christopher Balcomb, Hillary Riggs, Peter Lennox Riggs, Stephanie Riggs de Stelly. StepGrandchildren: Zachary Stelly Riggs, Alexander Nugent Riggs, Lore Stelly Riggs, Hugo Riggs Platas, Steven Stelly Riggs. Occupations (Chronologically): Teacher (Ecuador), Pilot (Western Hemisphere), Saloonkeeper (Old San Juan PR), Seafood Executive (Ecuador), Textile Executive (Mexico), Psychologist (Canada & USA), Researcher, Writer & Research Director (Canada & USA), Inveterate Traveler (the World), Commodities Trader (the World). Favorite Places: London, Rio, Buenos Aires, Paris, Lisbon, Copenhagen, Prague, Dublin, Stuttgart, Berlin, Zurich, Mexico City & St. Petersburg.
Observations on Life and Times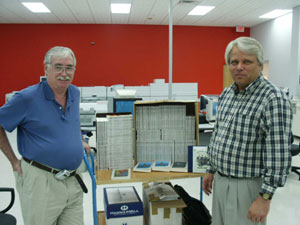 The Scott chronology is like massively parallel processing: sometimes frenzied and sometimes calm overlapping and interconnected life streams (a mix of hard work, driven adventure, uncanny patience, thoughtful reflection and a pinch of domestic and foreign intrigue) in the USA, Latin America, Canada, Western Europe and Eastern Europe.
My family surround, Philadelphia upbringing, and a halcyon Meadowbrook and Beach Haven first decade anchored an early Anglo-Saxon sense of self, place and time -- then there were a lot of deaths of those near and dear. Penn Charter nurtured an already established love of English, History and Languages (as well as Art, Music and Drama). Early trips to Cuba inspired a fascination with the Spanish language, and Latin American Culture, Literature and Politics. I started flying in ninth grade and got my private pilot's license in twelfth grade. I have flown extensively over the Americas, the Caribbean and Europe for more than 40 years and have always found the perspective from above to offer important insight into my experiences on the ground.
While at Wabash (click to see my curriculum vitae), I studied abroad in Mexico, then, as a Fulbright Fellow, taught in Quito, Ecuador -- becoming bi-lingual in Spanish. After Wabash (and a body-crippling plane crash on Long Island in 1964), I spend most of the next eight years in Latin America, principally in Ecuador (and Colombia and Panama) and Mexico along with some serious roaming throughout the Caribbean (click to see a summary of my travels). I added language skills along the way and was fortunate over the years to have visited virtually every country in Latin America (click to see more about my passion for Latin America).
In the late sixties, I built a shrimp trawler fleet and freezer plant near Guayaquil Ecuador, and, commuting on weekends, lived in Mexico City and Cuernavaca, Mexico with my first wife, Cynthia Sargent (Boston textile designer, craftswoman, painter, dancer, Grove Press founder and niece of John Singer Sargent) and her four children. Despite a 3000-mile commute every fortnight, Mexico in the sixties (pre-pollution) was an interesting and cosmopolitan place. We were fortunate during these years to belong to the Mexican Arts and Letters community as well as participate in World Crafts Council activities in the Americas and Europe.
After a serious business reversal in Ecuador in 1971 (a most complicated tale), I regrouped in Cuernavaca for a year, then decided ("good instruction is better than riches") to return to the US to enter graduate school in psychology -- in Pensacola, Florida (at UWF) -- and, like Woody Allen, begin psychoanalysis. Cynthia and I divorced amicably, and I then married Evelyn Weis, a Pensacola psychologist who had grown up in Central America.
After my UWF program, Evelyn and I moved to Toronto, the most convivial of three places (along with New York and LA) where psychoanalytically oriented, abreactive and regressive psychotherapy -- of particular interest to us -- was being practiced. Over the next decade, Evelyn and I formed part of several international groups engaged in a range of innovative treatment methods (think Reich, Esalen, Primal Scream and Ronnie Laing), and we eventually established our own therapy center in Toronto, primarily treating severely disturbed children, adolescents and young adults.
Evelyn had particular gifts in treating childhood schizophrenia and severe learning disabilities. As a protégé of Henry Fenigstein (one of a handful of Jewish physicians who survived the camps), I gravitated to clinical work with Holocaust survivors, then with their adolescent and young adult children. I also began work with adolescent victims of torture from places like Chile, Argentina, Salvador, Cambodia and Northern Ireland, who had emigrated to Canada.
During our early Toronto years, Evelyn and I helped establish clinical services for a number of previously disenfranchised groups. But most important, our daughter Wilder was born and brought great joy to our lives. On the heels of a catastrophic railway chemical spill in downtown Toronto, I became active in what Canadians term "ratepayer" politics, and in environmental issues (especially improved HAZMAT response) locally and nationally. I went on to become a serious participant in municipal and provincial politics (running thrice unsuccessfully for Toronto City Council).
Because of our clinical work with survivors of torture in post-Allende Chile, and victims of the 1970's military regime in Argentina ("los desaparecidos"), Evelyn and I were asked to help, in the mid-seventies, with the resettlement of ethnic Chinese refugees ("boat people") escaping Pol Pot's Cambodia and postwar Communist Vietnam. Later, at Toronto Monthly Meeting, with our language and clinical skills, we were asked to help with counseling and resettlement of refugees escaping El Salvador's brutal civil war.
In our final Toronto years, Evelyn succumbed to long-term diabetes after a valiant, even heroic struggle over the span of more than one-hundred hospitalizations. As our practice diminished with caretaking considerations, Metro Toronto Chairman Paul Godfrey appointed me to a series of Task Force committees on violence against women and children (following a series of brutal rape murders). My work included the design of a comprehensive study on the impact of media violence and perversion.
Consequent to the release of my study and the Task Force report in late 1983, I organized (with the help of fellow Philadelphian, Surgeon General C. Everett Koop), a paradigm-shifting Symposium on Media Violence in Toronto, in early 1984, that received international media attention. The edited transcript of the Symposium, combined with a widely disseminated monograph I wrote in the fall and winter of 1984, helped trigger Pornography and Obscenity Commissions in 1985-86 in the US (the Meese Commission and the Koop Panel) and in Canada (the Frazier Committee).
Nineteen eighty-four was a year of important life changes. Following Evelyn's death, related financial pressures, and a difficult year in Toronto as a single parent, Wilder and I decided that the support and nurture of a Quaker educational environment, and Quaker Meeting would be best for her. We moved back to Philadelphia. Wilder found Penn Charter to have "too many boys", so we settled in at Abington Friends School and Abington Monthly Meeting (Wilder graduated from AFS in 1995).
Building on my research, involvement and knowledge of the findings of the Meese and Frazier Commissions (which had both, for disparate political reasons, engaged in massive, dismissive cover-ups of the actual and complexly deleterious impacts of exposure to media violence and media pornography), I forged a 501(c)(3) to enable me to spend the next 5 years (albeit constantly struggling for funding) seeking out physicians, psychiatrists and psychologists worldwide who best understood the underlying causes of addiction, perversion and violence, and the continuum of compulsive disorders of which they are part.
Many of the most penetrating minds in this field resided and practiced in Western Europe, and some of the most interesting and challenging research was being done in London, Paris and Stockholm. I was rewarded with the opportunity to meet, know, observe, review the research of and collaborate with some of the most facile minds in clinical practice today. My "core group" (twelve of the some two hundred clinicians collaborating in the project) would meet regularly in the US and London to review our findings.
As time went on, we discovered that systematic research on the effects of Soviet bloc institutional childcare had quietly, even surreptitiously taken place in Czechoslovakia, Hungary and Russia from 1949 through 1972. Yet recognition, appreciation and understanding of the horrific effects of this institutional care process -- psychological, physical and immunological -- are still massively resisted in the politically-charged US daycare community, and public debate. These "politically inconvenient" effects are best-described in to-date unpublished or suppressed Czech, Hungarian and Swedish research studies. Simply stated, children develop better in stable, intact families. Simply stated, they fail to thrive across many measures in institutional conditions.
I traveled half a million miles in the last five years of the eighties to discover that the best and the brightest did understand the etiology of the core conflicts leading to addiction, perversion and violence. I found they believed that what they knew could be parsimoniously described to the average person, and to the least-intelligent public policy maker. They agreed that thoughtful explication of our findings could influence public policymakers and change public policy, but continually warned me that such understanding would be resisted by an army of special interest groups that benefit financially from the present status quo. That army, they said, would range from mental health professionals and physicians to people at every level of criminal justice system, an army of what one of my Cuernavaca acquaintances, Ivan Illych, called "the disabling professions."
To change these professionals' understanding, my colleagues said, would challenge their prejudices, rock their compensations, and require complex re-education. Nations, especially their professionals, would have to go back to school. They would resist understanding tooth and nail. They recalled Pogo's admonition: "I have seen the enemy, and it is us." They said, "David, you are putting society on the couch as an unwilling patient." The project peaked in 1990 with a series of highly regarded teaching trips to Russia, and research trips to Latin America. Sadly, however, resistance overcame momentum and our findings, once funding evaporated, were shelved (another long tale).
While traveling and writing in the late eighties, my colleagues and I wanted to write quickly. We tried to cobble together a pre-Internet e-mail and file attachment mechanism to exchange drafts of professional articles. While trying to network colleagues in the UK, France, Sweden, Russia, Brazil, Argentina, Peru and Mexico, I visited the local PTTs and (pathetically underestimating the cost), tried to get fledgling data circuits up and running.
The resistance I met from major US Telecoms (who, at the time, had special interest in resisting deployment of inexpensive data circuits) was astounding (while, ironically, the so-called "third world" PTTs -- especially in Brazil, Argentina and Russia -- were eager to participate). Ahead of my time again; the story of my life. Sad to say, everything I tried to do (in communications) a decade ago, while resisted then, has been done in the last 5 years by someone else. Alas!
Frustrated again, and my research project stalled, I focused on potential income-generating niches: marketing St. Petersburg's Hermitage Museum in the USA through the innovative use of high-resolution graphics images of paintings and objects (like Catherine's Carriage) and museum quality printing. Again, ahead of my time. Automating Soviet Customs and Immigration. Again, ahead of my time.
So I have switched to less emotionally charged projects, in Brazil, West Africa and India, all accessible by phone, fax and Internet from downtown Philadelphia. No more encounters with alcohol poisoning and death threats in the former Soviet Union (though I do have a great photo of myself standing on the barricades in front of the "White House" during the "so-called" coup in Moscow in August 1991); no more rendezvous with the Sendero Luminosa and Tupac Amaru in Peru to discuss the politics, morality and health effects of widespread Agent Orange-type defoliant ("Spike") dispersion.
Just simple attempts to trade mundane commodities like sugar, coffee, fruit salad, cachaça (rum) and red wine from Brazil; mahogany from Ghana; cashews and rice to India; vanilla beans from Madagascar; and crude oil and petroleum products from West Africa (and occasionally the Black Sea). But every one of these is a terribly long tale that tends to drift into ponderous tirades about misguided US policy in the Andean countries, the Balkans, sub-Saharan Africa, the former Soviet Republics and elsewhere.
Meanwhile, my daughter Wilder is a talented photographer, evolving writer and photojournalist in San Francisco, where she is sojourning through art and design school (CCAC & SFAI). Moreover, I was lucky to have had her as a companion on more than half of my travels in the last 15 years (thank God for frequent flyer miles).
I still haven't done many of the things I wanted to do. I still haven't gone to many of the places I wanted to go (either anew or again). When I have the time, I don't have the money, and when I have the money I don't have the time. Evelyn, however, always said, "thank God for what you have, not what you don't have." I have met hundreds if not thousands of intriguing people, most of whom I consider friends, and only a handful of whom I consider to be enemies. I have still not resolved the conundrum of what a Quaker does in the presence of evil.
En fin, I try to be a good father. I try to contribute to society. I am proud of much I have done. I regret other things I have done. Like Cassandra or Pandora, I sometimes feel that I know a bit too much and hold my tongue. Mostly, I am aware of how little I know about so many things. Certainly education is better than riches. And success, as the PC yearbook said, still eludes me. Like Camus' Sisyphus, however, I constantly re-administer my shoulder to the rock, and take fleeting pleasure watching it, yet again, roll back down the mountain.
There are more chapters, but this is a Sunday afternoon start. There will be ample time Reunion Week to share lies, truths, hopes and fears enabled by magical realism and a toast or two to surviving intact.